Happy Saturday, friends! It's a beautiful day here - lots of sunshine and Philip took the little girls (and iBoy) and me out for doughnuts. (The big girls had a sleepover with a friend last night)
Any morning that starts in a little doughnut shop with steaming hot coffee and amazingly fresh doughnuts is a Good Morning. I actually wished I had one of those fancy camera phones - you wouldn't believe how much powdered sugar Miss Lili had on her face. But alas, I do not. You'll just have to imagine it. There was so much sugar I told Philip we should powder the rest of her face with it and pretend she was wearing white face for some reason.
Good times. Now for the links!
Spiritual / Inner Life
Marriage / Parenting
Gospel Centered S**? by Marci Preheim. Long but worthy to provoke thought and discussion on a tricky subject (and the asterisks are not because I'm ashamed of the word, just trying to deter the multitude of spam I've been getting lately).
Homeschooling / Education
Books / Reading
Homekeeping
Everything Else
Post of my own that I hope you'll read:
INTJ: Mastermind or Heroine?
That's it for this week. What caught your eye?
This post is linked to: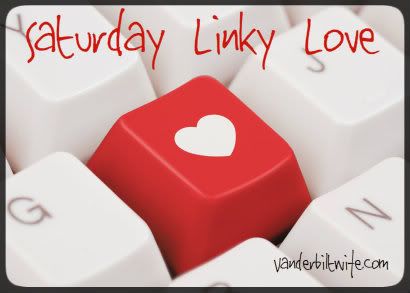 Come see what other folks are sharing on their blogs this week.