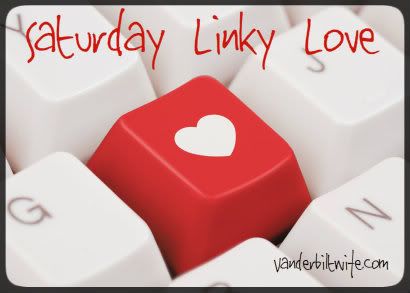 Lots going on this weekend - special services at church, birthday party for Sweet Pea (a Sweet Pea birthday post will be up later today), visit from the in-laws,
remembering our baby who didn't join us here
, and then these things: stomach virus (me), furnace that randomly decides when it will or will not work (just enough to drive us crazy, call a repair guy, cancel repair guy, and wonder if it's going to give out), first house showing in months and then, oh, yes, a terrible smell in our bedroom wall that we can't track down. Just another weekend, right?
Anyway
, on to the linkage.
Spiritual / Inner Life:
Yum:
Colorful dining room:
Great use of space:
So, what caught your eye this week?
This post will be linked to Saturday Linky Love at Vanderbilt Wife. If you do a links post, please consider sharing it with us there.