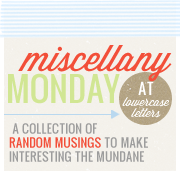 1. Remember that whole "
offer on the house
" thing? Well, never mind. The offer fell through. So we are back to square 1. I'm actually OK with this because we went house hunting Friday and it was one of the most depressing things
ever
: houses slightly out of our price range that needed A LOT of work. A house in our price range that needed SO SO MUCH MORE work. And a house in our price range that sold two hours before we were supposed to look at it. See what I mean? Depressing.
2. Something else that was getting us down: the thought of moving to an apartment until we could find a new-to-us house. The thought of moving my four girls and a bunch of our stuff into a tiny apartment was enough to make me want to...well, never mind what it made me want to do. No use dwelling on the negative.
3. Here's an Easter picture for you:
Believe it or not, that's about as good as it gets for our Easter pictures this year. Miss Lili was teething and basically felt miserable all day. Her dress was pretty but we couldn't coax a smile out of her for anything. Oh, well. What's Easter without a good "squinting into the sun" picture? I know my Mom's photo albums are full of such specimens.
4. Book I'm reading right now:
Quiet: The Power of Introverts in a World That Can't Stop Talking
by Susan Cain. It's quite interesting.
5. Something else interesting:
A new song by Paul McCartney with ASL by Natalie Portman & Johnny Depp. Portman's signs are well done. His are...not so much. But it's still nice. And I love songs about Valentines, being the sentimental person that I am. (First date with Philip on Valentine's Day 1997 and he officially proposed on Valentine's Day 1998.)
6. And I can't forget to wish my Aunt C. a Very Happy Birthday. And speaking of aunts / nieces, my aunt could have ended up sharing her birthday with her great niece (today was The Princesses' due date) but Fen's little sister came eleven days early. Have I mentioned that I have a new niece? And have I further mentioned that she's perfectly perfect?
I suppose that's enough miscellany for one Monday. I wish you a very happy week!