Tuesday, September 2, 2014
We lived through a busy month in August, but I managed to finish the following books despite our busy days:
Monday, September 1, 2014
Know what's fun on Labor Day (or as Polly calls it, "No labor day")? Sharing birth stories.
My two men readers just ran for the hills.
But for those of you left, here are the four birth stories I've shared before:
I've never shared the
iBoy's birth
story. It's funny to think about now, because it has some similarities to each of the previous 4. He was our earliest, over a week early. I'm pretty sure that was because of our rushing to get out of our house (that we'd sold but didn't have a contract) and into our rental. We only spent one full night in the rental before he was born the next day.
Once again, labor started with my water breaking. I tried to resist going to the hospital since it was the middle of the night, but the midwife (I saw a nurse midwife for this pregnancy) on call was concerned since this was my sixth pregnancy and fifth labor and she thought things might progress quickly.
They didn't.
But we kept interventions to a minimum, we did a lot of hall walking and hot showers. They pretty much left us alone to do our own thing until the very end. (We watched a constant stream of HGTV in between contractions. Property Brothers still gives me a nostalgic feeling when I happen to catch an episode.)
In the end, we had to consent to a few more interventions than I wanted. But having a midwife who actually listened to me made a lot of difference.
Another difference with his birth was we were accepted into a study (remember: I've delivered all our babies at a teaching hospital) on kangaroo care. So we were skin to skin for the first hours of his life, with just a few minutes separation for weighing and such and a quick chance for his daddy to say hello.
I loved this, but other family members are still a little indignant that I "hogged the baby" all that time.
Hey, if you do the work, you get the reward, right?
Happy Labor Day!
P.S.: Don't forget about
the Simplified Organization course
. The coupon code backtoschool (good for 30% off) will only be good for one more day - it expires September 2.
Saturday, August 30, 2014
And just like that, August is over. We managed to
fill it with new experiences
(and some old favorites) and some good memories. Not to mention four full weeks of school already completed.
Today is the first Saturday where I don't remember having an outside obligation. So, what will we get up to? I hear Playmobil City building upstairs, so I think I know what the girls have chosen for their Saturday fun.
To the links:
Spiritual / Inner Life
Made Me Laugh
What caught your eye this week?

Linking up with: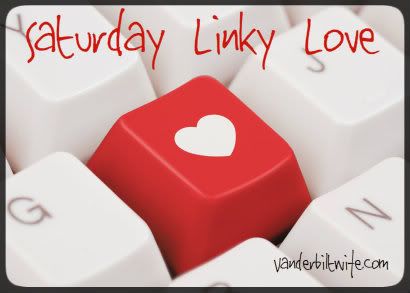 P.S.: Don't forget about
the Simplified Organization course
. The coupon code backtoschool (good for 30% off) will only be good for a few more days - it expires September 2.